Facebook recently announced a global rollout of Facebook Shops – not to be confused with Facebook Marketplace. Its aim? To provide a mobile-first shopping experience built for today's consumers. Together with Facebook Pay, Facebook Shops is the most promising update for small businesses worldwide. Now anyone can easily create an online store on Facebook and Instagram – for free!
But what exactly does it mean for you? We sat down with Holvi's Performance Marketing Manager, Fabian Spura, to hear his thoughts on why Facebook Shops is so important for UK small business owners.
Here's what he said.
What is Facebook Shops?
Facebook Shops is a mobile-first shopping experience that showcases products and makes it easy for customers to shop online.
Small businesses can now open a Facebook Shop – it's free and easy. Once your store up and running, you can:
Add an unlimited number of items/products
Organise your products into collections and categories
Communicate with customers directly through your page
See stats on your sales, visits and more
Get your products featured in Facebook Marketplace, giving you access to more potential customers
Sounds good, right? So what brought this on?
Why was Facebook Shops launched?
First off, let's think as a social media user/potential customer. How many times has a Facebook or Instagram ad popped up on your timeline and triggered that impulsive, 'I want this. I need this.' feeling? It happened to me just the other day. I saw an Instagram ad for LEGO Technic (yes, I'm an unashamed LEGO fan – and seriously love Technic!). Straight away, I checked prices online. Once I found the best option, I had to register at another website and fill out my payment details: address, phone number, etc.
Now, if you were a buyer on Amazon you probably wouldn't think twice. You'd just use the 'swipe to buy' feature. This is handy, but its functionality is limited to Amazon and a few other big name e-commerce platforms, like Shopify.
For years, Facebook has led the pack in user experience, updating its platform to keep people engaged. These improvements are user driven – based on data and insights. The Shops feature comes out of a very real demand. In Facebook's own words, 'It was the people who use our apps who envisioned social commerce. We're helping them make it a reality.'
This, coupled with the strain coronavirus is putting on businesses globally, motivated the company to roll out on Facebook and Instagram ahead of schedule.
'Right now many small businesses are struggling, and with stores closing, more are looking to bring their business online,' – Facebook
I think everyone has seen the recent influx in Facebook and Instagram ads. It seems like every second story is now an ad. Coronavirus has changed buyer behaviour, and these new behaviours are likely to stay – at least in part. Facebook is jumping on this!
How does Facebook Shops change the marketplace?
Here's the good part. This feature will have a big positive impact on the self-employed. Most businesses already have a Facebook page – either for advertising (brand awareness or promotions), to interact directly with customers or to sell online. Here's how it looked before.
If a user was interested in your offer, they'd need to:
Tap the listing
Select product options (colour, size, etc.), if applicable
Choose delivery option and add address details
Go to the payment gateway
Add payment details
Confirm with their bank's 2-factor authentication
Your offer had to be pretty good for buyers to complete all these steps without abandoning the basket (or heading to Amazon).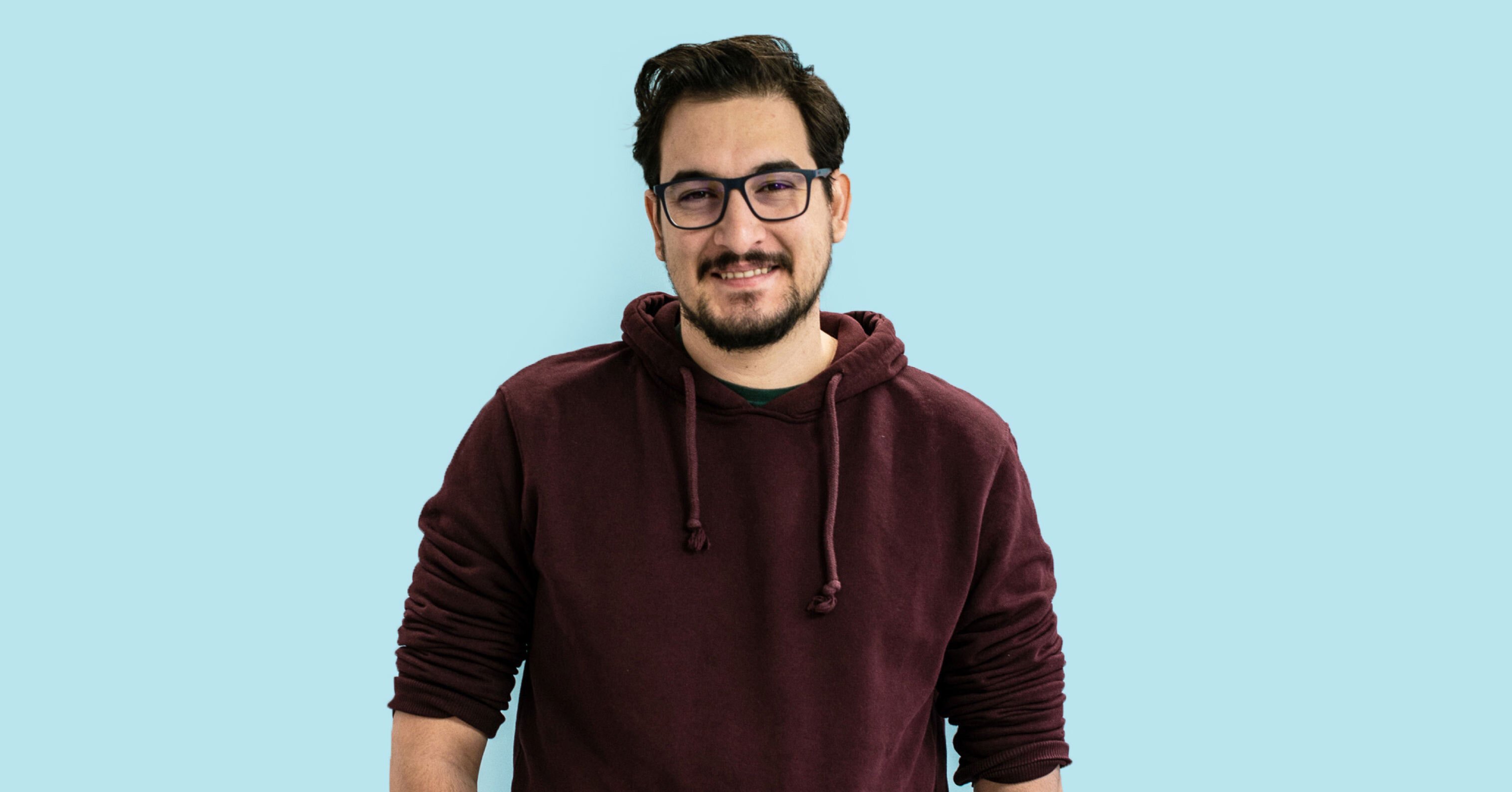 Meet Fabian Spura, Holvi's Performance Marketing Manager
When it comes to selling online, the aim is a frictionless buying experience. This means as few steps as possible*. (In the example above: step 1 > step 2 > buy.)
Facebook Shops delivers on this goal. Users just need to set up their account's payment and delivery options. From there, it's tap-to-buy whenever something good shows up.
Facebook had this to add, 'Our goal is to make shopping seamless and empower anyone from a small business owner to a global brand to use our apps to connect with customers. That's why we're launching Facebook Shops and investing in features across our apps that inspire people to shop and make buying and selling online easier.'
*One exception: always include the 'Do you want to complete this purchase?' message. You don't want to come across as dodgy.

How do I set up a Facebook Shop?
Setting up a Facebook Shop is simple. You can choose the items you want to feature and customise the look of your online store with a cover image and on-brand accent colours.
But every Facebook update brings new questions. So... what do sellers need to look out for when setting up a Facebook Shop?
If payments are handled by Facebook Pay, make sure inbound payments don't go to an account where 'Facebook' is listed as a beneficiary – this could create bookkeeping headaches down the line. It's best to open a business account and separate your business and personal finances.
Holvi's Starter plan comes with no monthly subscription, perfect for self-starters or side-hustlers who are just setting up shop. If you're in full self-employment mode, try Grower for more features and freedom.

Anything else to consider before opening a Facebook Shop?
Remember, this is new. As Facebook rolls this out gradually across the globe, they'll undoubtedly make a few tweaks. At Holvi, we know first-hand how much you need to adapt your product to different markets. We operate in Germany, Finland Austria, Belgium, France, Ireland, Italy, and the Netherlands – and the laws around buying and selling online change from country to country.
All over the world, we've seen a new shift towards more small businesses selling online. This is so important for anyone going solo today. But, of course, it depends on the product or service you offer. For example, selling your bike repair services via Facebook Shops might be tricky, but selling little felted animals or ceramics is easier.
My personal advice? Spend a moment considering how Facebook Shops fits with your business. Every business is different, but this is an exciting opportunity to expand your existing follower base directly on social media. And… it's free!