It's been another busy month! Over the past 31 days we added the option to change your invoice language and re-introduced an old (and much loved!) Holvi feature: Top-ups!
We also made solid progress on our credit card pilot, sending out a survey where you shared your interest and thoughts on how Holvi credit can help your business.
Change up your invoicing language
Got international clients or clients who favour another language? Now you can set a default language and change it up on a case-by-case basis whenever you create a new invoice – just choose from the 'Invoice language' dropdown.
"What's nice is that this doesn't change our interface, only how the static text (like headers and descriptions) appear to your clients. So even if you don't speak their language, you can create and send them a flawless bill." – Hannu, UX Lead at Holvi
Don't forget, you can also preview and download invoices before sending. At the moment, we offer invoicing in our 3 core languages: English, German and Finnish.
Invoicing, Rechnungsstellung, laskutus – so easy with Holvi.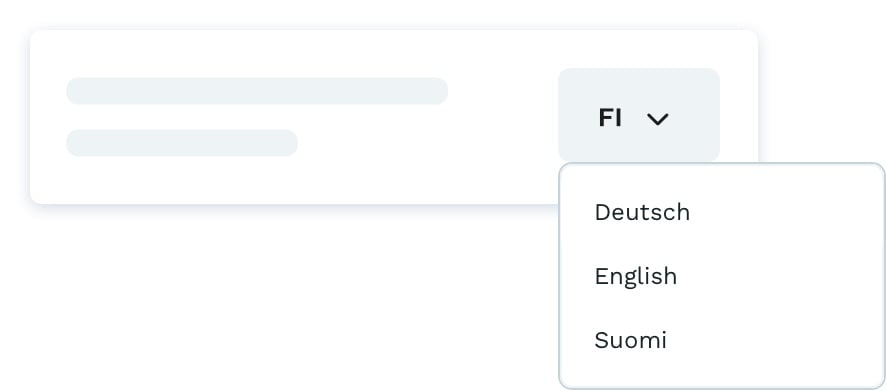 Also new in May, a slight change to how you set payment terms (i.e., how you tell clients when to pay). The industry standard is 14 days to payday, but you can choose what works for you. Shorten or extend payment terms on a case-by-case basis when creating new invoices.
Got feedback?
We're always listening to how our updates impact your work. Let us know what you think of our new invoicing set-up – either via chat or at support@holvi.com.
Top-ups – add money to your account instantly
What happens when cash flow runs low and there's a big purchase coming up? We have an answer for that. Top-ups let you instantly transfer money to your Holvi account via card payment, to tide you over until payday.
You can find Top-ups in the Home menu by clicking New → Top-up.
'Uh oh, balance is low!' Did you know you can set a low balance alert to let you know when your account balance dips below a custom limit, or if your account has insufficient funds to cover an upcoming scheduled payment?
Set an alert from the profile menu in the top right corner of your web app. Select Personal settings → Mobile notifications → Low account balance. Then set your balance threshold.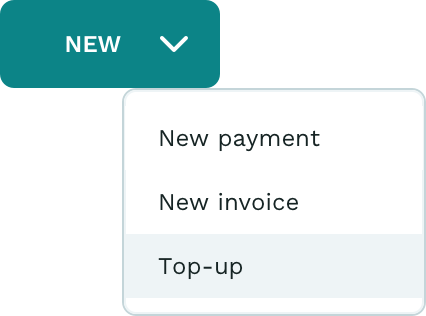 *Users in Finland can top up their accounts via card payment or bank transfer.
Holvi credit is coming
Good news! Lots of you asked us for a credit card, and we're now in a position to make this wish come true. We're excited to take Holvi in a new direction and offer our users more financial freedom and purchasing power with a Holvi credit card.
We've sent a link to our 5-minute credit card survey, closing on 15 June. This is a great opportunity to get involved in Holvi's product development. We're looking for insights into how a credit card can help you and your business. You'll also have the chance to join our virtual product team and take part in Holvi's credit card pilot.
A Holvi credit card offers:
More flexibility and purchasing power – buy now, pay later
Better card acceptance, both at home and abroad
More security against fraud and theft