In typical Maker and Doer fashion, we've balanced our summer holiday season with an ambitious product development timeline and kept up momentum over the past month. Here's what we rolled out.
Introducing 3D Secure 2, a safer way to use your Holvi Business Mastercard® online. Also new, widgets! These neat little shortcuts help you keep an eye on finances. Lastly, we'll fill you in on the results of our credit card survey.
Top-security card payments with 3DS2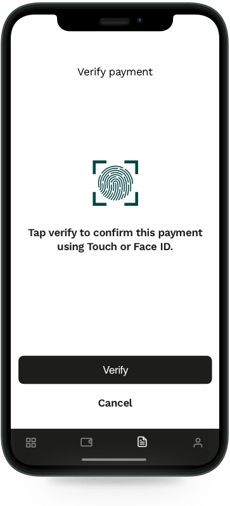 Why are we asking for your fingerprint when you pay online? To keep your account safe, of course! Account security is our highest priority at Holvi. That's why we've introduced 3DS2 – a new, safer way to verify online payments made using your Holvi Business Mastercard®.
When you make an online purchase with your Holvi card, you'll be directed to verify the payment in the Holvi mobile app. This two-factor authentication isn't entirely new. In the past, you've verified online payments with a code sent via SMS.
3DS2 brings a safer, more convenient way to verify online card payments.
If you want to learn more about 3DS2, check out our article explaining how it works.
There is an 'i' in security
Each person also has an important part to play in keeping their own account safe. What can you do to minimise the chance of fraud? Find out here.
What's in a widget?
The eternal question – what's in a widget? A widget is an icon that shows up on your phone's home screen, giving you a sneak peak into key account info without the need to open your Holvi app.
Widgets: the quickest way to access key Holvi features.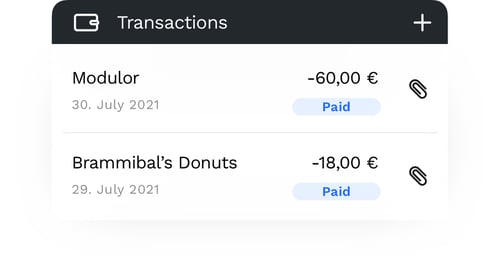 Holvi widgets for Android users
Using Holvi on Android? You'll get access to widgets showing your account balance and IBAN, plus direct access to create an invoice or payment, and top up your account.
To start using widgets on Android, go to the Profile menu of your Holvi mobile app, scroll down and hit the toggle next to 'App widgets'. Then go back to your phone's home screen and:
Touch and hold the Holvi app
Tap widgets
Touch and hold a widget
Slide the widget to where you want it and lift your finger
Done!
Holvi widgets for iOS users
Using Holvi on iOS? Widgets make it easy to create invoices and payments without opening the Holvi app. Our 'Transactions' widget lets you customise a widget to see one, two or four recent transactions. You know, in case you need to check the name of that donut shop you visited yesterday.
To start using widgets on iOS, go to the Profile menu of your Holvi mobile app, scroll down and hit the toggle next to 'App widgets'. Then go back to your phone's home screen and:
Tap and hold the widget or blank area until the apps swing
Tap the Add button in the upper left corner
Choose the widget you want and tap Add widget
Tap Done!
Wondering how secure it is to keep account info on your phone screen? Don't worry, your account balance is never shown when your phone is locked.
Update on Holvi's credit card – more security, more buying power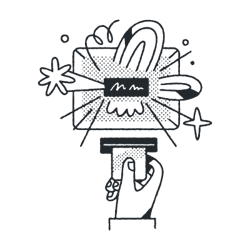 In our last update, we revealed the first steps of our much-anticipated Holvi credit card. Now the story continues.
We collected lots of feedback from you, which we're now using to shape our new card. Our survey made it clear our users view a credit card as a good way to make everyday life easier for the self-employed.
According to you, the biggest benefits of a credit card are:
More purchasing power – buy now, pay later ⭐⭐⭐⭐⭐
Confidence that the card works globally ⭐⭐⭐⭐
Increased security in case of fraud ⭐⭐⭐⭐
Amongst survey respondents, online shopping slightly outperformed shopping in physical stores – because seriously, who goes out now anyway? As for where you'd use your Holvi credit card, transport costs, online services such as subscriptions, and household appliances and electronics ranked amongst the most anticipated uses.
We're about to start testing the new credit card platform with our pilot group. As we do this, we'll continue fine-tuning the card so that it's flawless in time for official release.
Stay – wait for it – tuned.
That's it for this month's update! Now back to business.