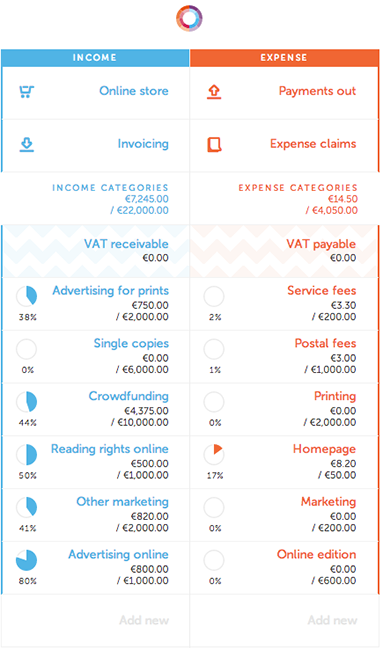 expenses, finances, How to use Holvi, small business, Small Business Tips | 25/03/15 13:19
As an entrepreneur, you want to be fully aware of where your money goes every month. It's important for your business' bottom line and gives you a full control of the financial situation. Often small business owners have the same account for both business and personal use. You'll be surprised how enlightening it can be when you are fully aware of your spending habits so that you can take action to improve them.

cutting costs, How to use Holvi, small business, small business finances, Small Business Tips, tools for small business | 13/03/15 14:57
In case you have forgotten the value of a hard-earned penny we have put together a list of ideas to help your small business cut down on costs.